ACTO and CAF sign an agreement to improve the living conditions of the population in the Amazon Region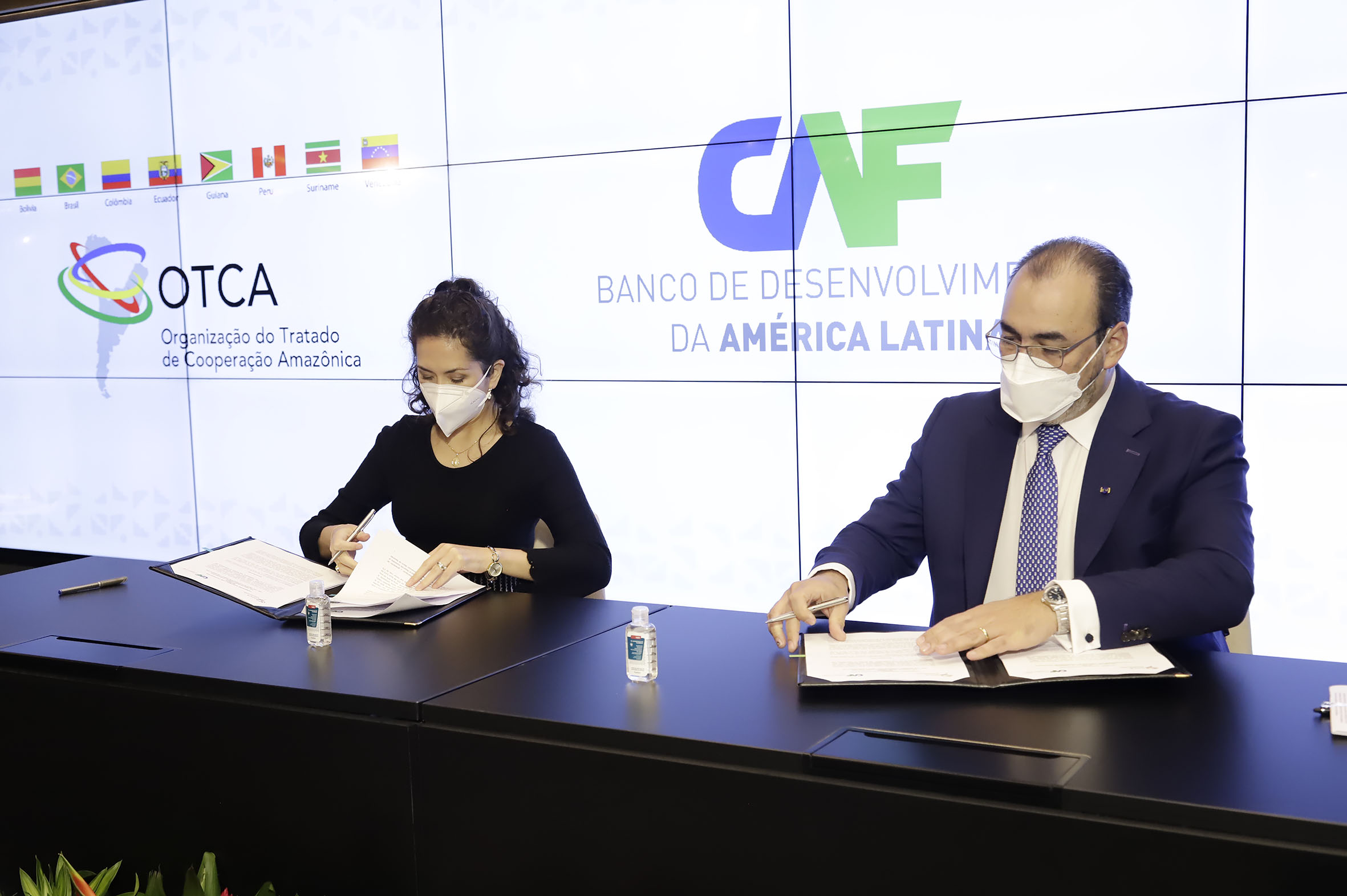 The Amazon Cooperation Treaty Organization (ACTO) and the Development Bank of Latin America (CAF) signed a Cooperation Framework Agreement to coordinate joint actions in the Amazon Region.
Both the entities announced this Tuesday, Feb 01, assuring that this alliance aims at improving the living conditions of the Amazonian population of the eight ACTO Member Countries.
On that occasion, they announced that first joint actions to be conducted is the strengthening and expansion of the Amazonian Regional Observatory (ARO) developing the Climate Change Module built on technical and official information from the Member Countries; in addition to the strengthening of the Biodiversity and Forests modules. This initiative will have a financial facility as a climate financing instrument in the Region and a strategy for its implementation.
This Cooperation Framework Agreement was signed by the Secretary General of ACTO, Alexandra Moreira, and by the Executive President of CAF, Sergio Díaz-Granados, in a ceremony held at ACTO headquarters in Brasilia, Brazil.
"The immediate implementation of this agreement that we signed today is part of one of the axes that should be structural in the public policies of our countries, such as Climate Change", stated the Secretary General of ACTO, Alexandra Moreira.
"This agreement will ensure the development of several initiatives for the preservation of biodiversity, and the mitigation and adaptation to Climate Change. Our alliance with ACTO joins CAF's efforts towards being the green bank in Latin America and the Caribbean", assured Sergio Díaz-Granados, Executive President of CAF.
Likewise, among the planned joint activities, the following stand out: the generation, strengthening and transfer of knowledge and technology; financial technical assistance to develop regional cooperation programs and projects for the comprehensive management of fire, and for the integrated management of water resources in the Basin.
Also, the agreement signed today will promote bioeconomy, biotrade and sustainable and inclusive economy of biological diversity, and sustainable use of natural resources; support to projects on health and on the empowerment of women and Indigenous Peoples; actions to be conducted in the field of infrastructure and sustainable tourism, among others.